CLAIRE Symposium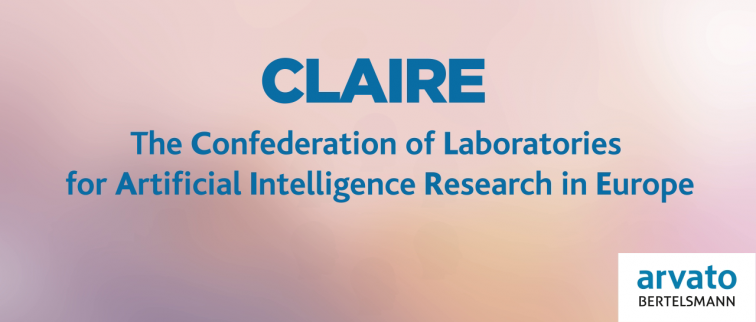 Today, top AI researchers, experts, policy makers and stakeholders in artificial intelligence (AI) gather in Brussels to promote the development of artificial intelligence that complements, rather than replaces, human intelligence. It marks the inauguration of "CLAIRE", the "Confederation of Laboratories for Artificial Intelligence Research in Europe" recently launched by the European AI community.
Arvato CRM Solutions is one of the first industry sponsors of the symposium and a supporter of CLAIRE. Arvato CRM Solutions aims at driving innovation with a focus on the integration of virtual and human agents through AI and Machine Learning. You can learn more about Arvato's support for the CLAIRE initiative in their article at Future.customer. In addition, Arvato also published an announcement video on Twitter.
The initiative is also supported by Prof. Heike Trautmann and Prof. Jörg Becker, directors of the ERCIS research network. With its inter-disciplinary network of universities, individual researchers and companies, it is an ideal partner to strengthen the AI research in Europe.
You can learn more about the CLAIRE initiative and their supporters at claire-ai.org.